Eratech Pte Ltd - Career
Eratech Pte Ltd is extending its business gradually overseas with focus area in precision metal machining, Tools and Die , Jig and Fixtures Design, and material Fabrication. We are also a manufacture of Automation Equipment/Machine in Assemble and Automation Process. At present, we are currently looking for a suitable candidate to join our team in the following positions :
Job Vacancy: Machine-Setup Techincian
Remark. Detail Advertise in JobsCentral
Job Vacancy: CNC Techincian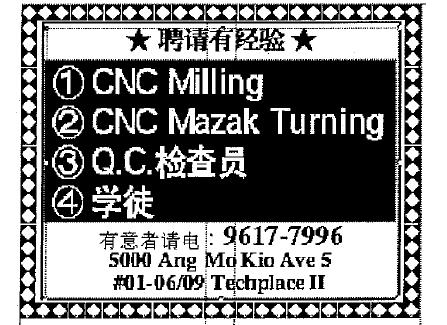 Possess a professional designation in related discipline
Have relevant experience in related operation. Are well organized, with effective communication skills, and work effectively with peers and other departments.
We offer competitive salary and benefits commensurate with experience and qualifications.